Facebook DM / Twitter DM / Email for collections details (Gildersome, Leeds)
Hedstrom Dual Height & Dual Seat toddler/child swing
Hardly used, but did do a year outside so has faded a bit. It's complete (as far as I can tell / remember) and in the original box.

It's a slightly older version of this (the toddler seat design is slightly different) – https://www.argos.co.uk/product/2993720?clickPR=plp:2:5

Pictures shown are toddler configuration, but it comes with 4 extra legs to increase the height and a "big kid" seat too.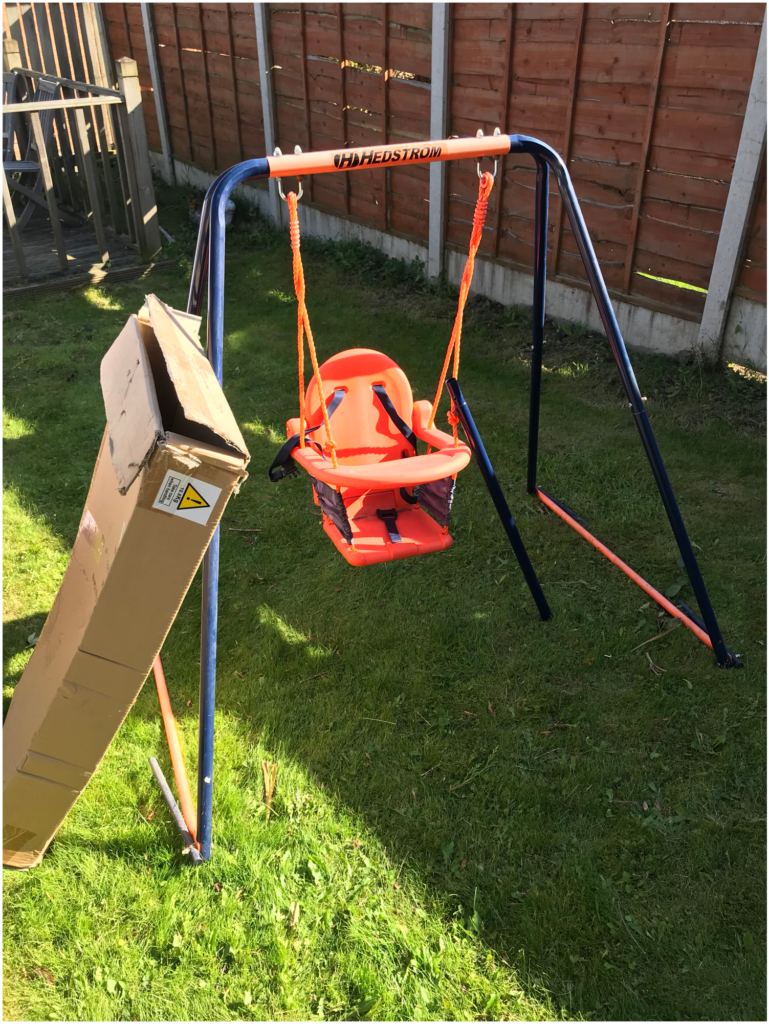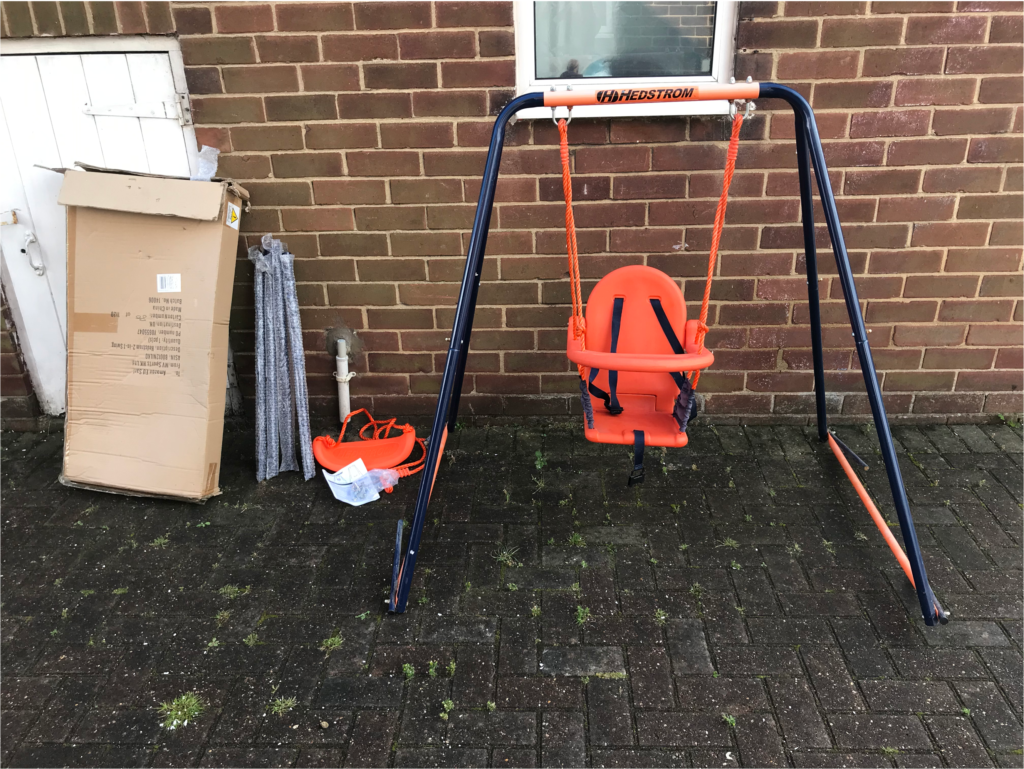 Little Tykes Car Transporter
It's a few years old now, but it's built for the roughest of kids. It's just like one of these https://www.freemans.com/products/little-tikes-big-car-carrier//A-87B377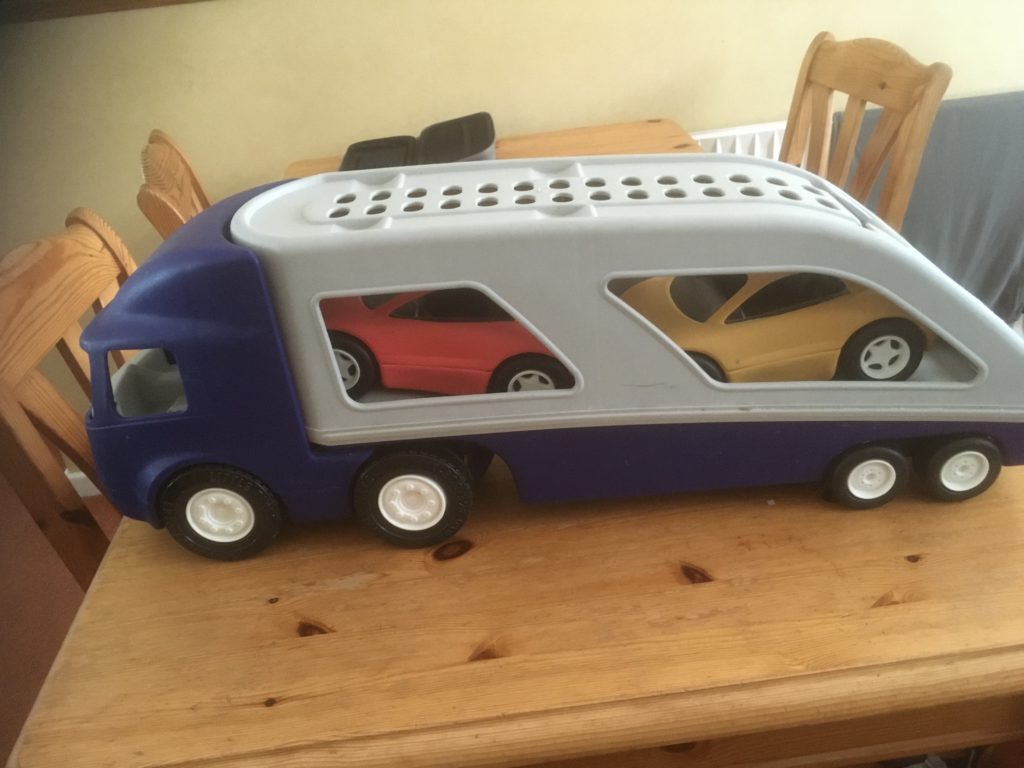 Box of Duplo (including Cars Duplo)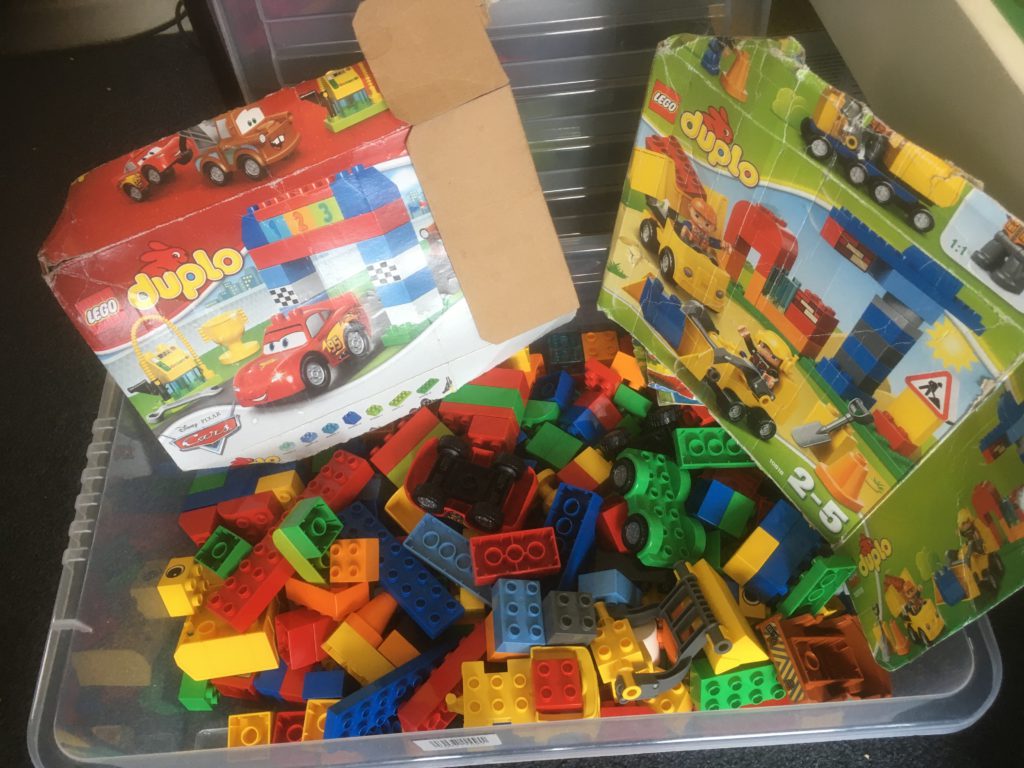 Clear plastic storage container not included.
Play Table (with drawers) and assorted push-along train stuff
Size approx. 114cm x 76cm x 47cm . Some scuffs, but fine other than that. Includes random assorted track and train from ikea.

A better picture which gives an idea of scale (it's not small) can been seen on somebody elses picture of theirs they were selling.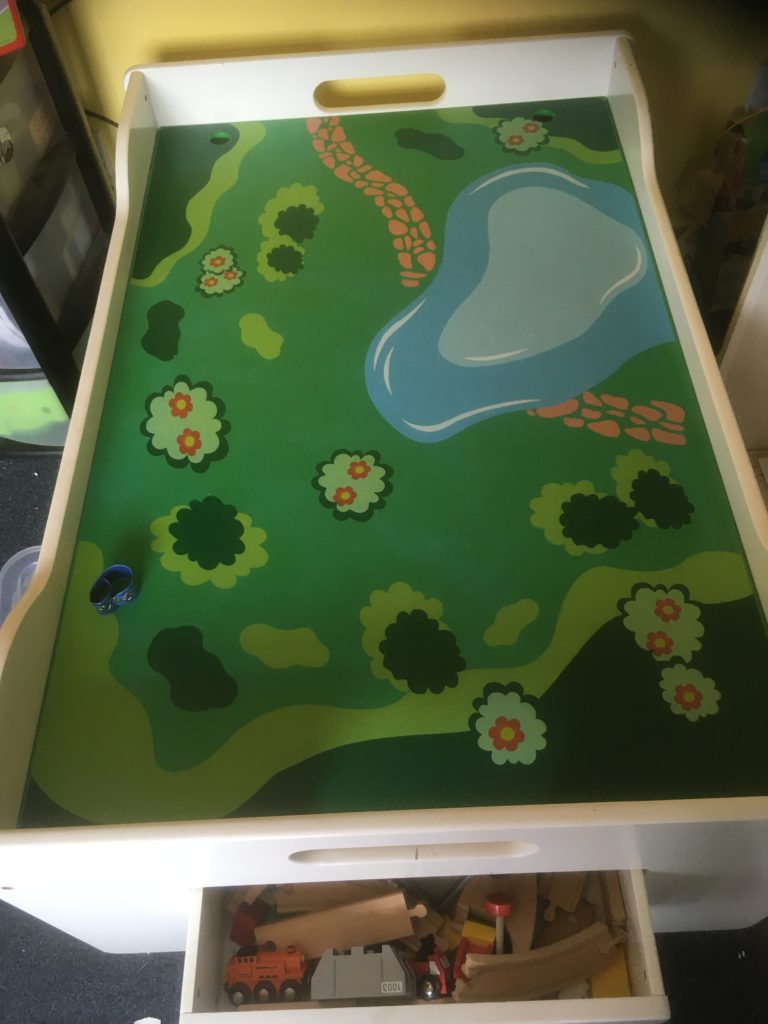 Clementoni Cars 3 Giant Floor Puzzle and electronic puzzle pen
Erm, it's a massive jigsaw and pen that beeps when you choose the right answer. Used but in box. Like this one Entertainer sell.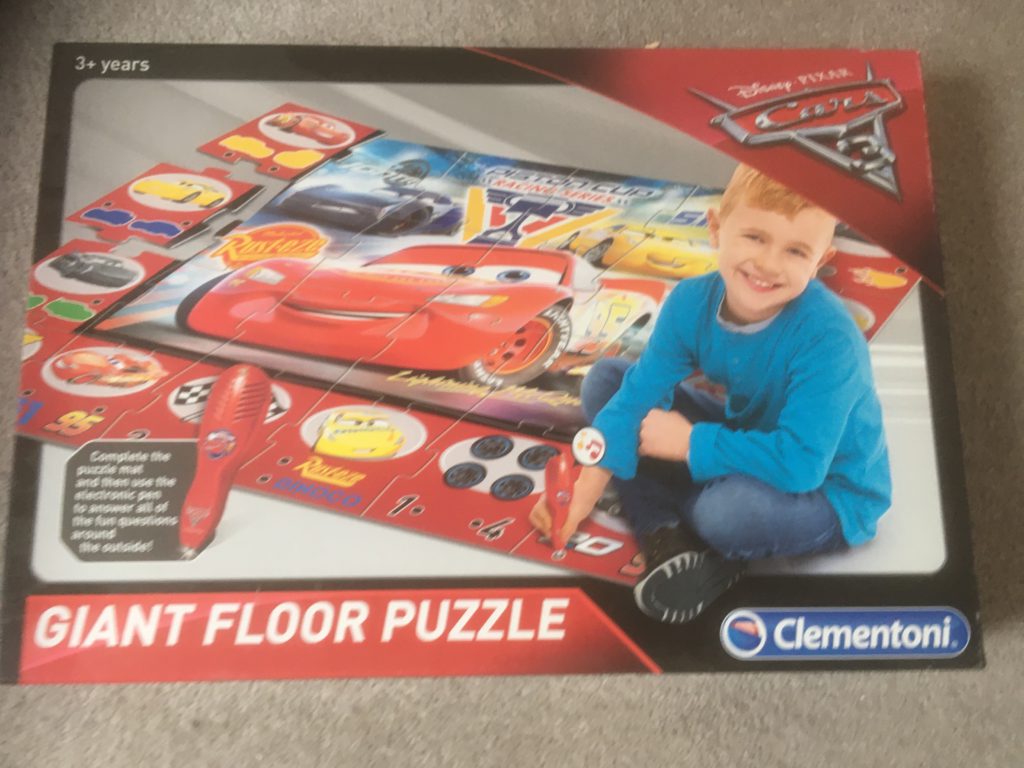 Early Learning Centre Build It Delux Set
Basically giant plastic meccano aimed at 3-8yr olds. This set (but in slightly different colours and lacking box and instructions).

Better picture to follow, but for now here is a blurry one that looks like it's been taken with a potato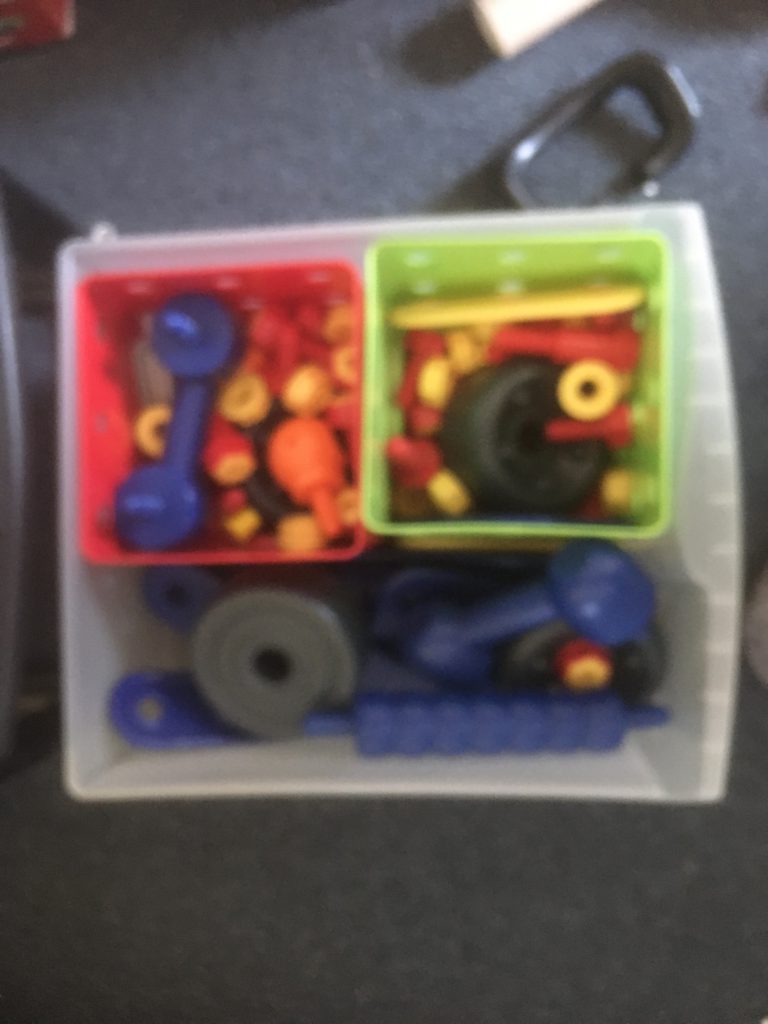 Clear plastic storage container not included.